Attractions of The Tabisake Miyajima
Travelers not only from Japan but also from all over the world visit Miyajima. The attractions of it after all are the amount of highlights it has: world heritage, three great views of Japan, important cultural property, and etc. The island itself earned respect as the god and is filled with places that are mysterious and a solemn atmosphere.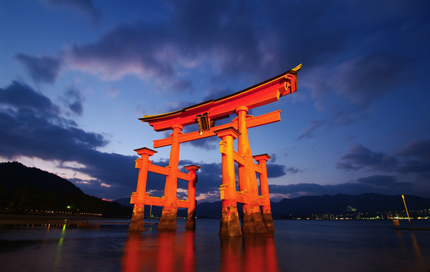 Itsukushima shrine At high tide, the Itsukushima Shrine reveals itself as if it is floating on the ocean. It is still remaining the form when it was first built by Kiyomori Taira, and is a designated National Treasure. The figure which is surrounded by the ocean is very mysterious and at nighttime when the shrine is lighten up, it makes us feel the history even more.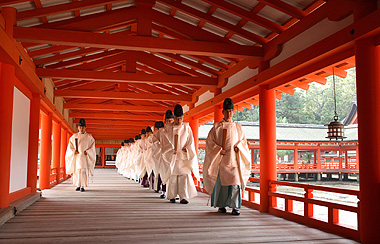 Odorii The red Odorii is one of the symbols of Miyajima. At high tide, people can see the figure as if it is floating on the ocean, but at low tide people can walk to the Odorii. When seen at a close distant, people can find a sign of the moon on the west side of the torii and a sign of the sun on the east side of it. People should be able to feel a solemn atmosphere along with the influence of Yin and Yang road.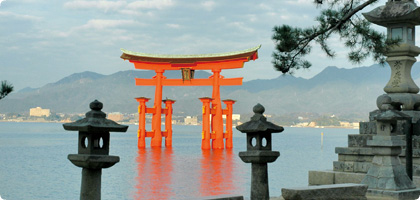 Five-storied Pagoda The five-storied pagoda which is an important cultural property is standing by the Toyokuni Shrine, also an important cultural property, has a form of absolutely gorgeousness. The figure which is a mixture of Japan and Tang is absolutely beautiful and attracts many tourists.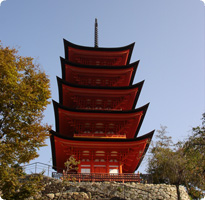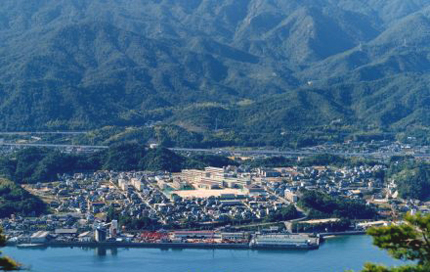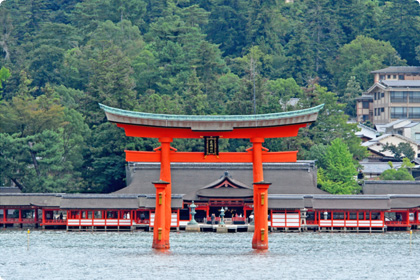 A traditional drop made from the sake brewery that has a history of 150 years in Hiroshima. TABI SAKE Miyajima is potable along with the mysterious view of Miyajima. Please enjoy slowly along with the memories of the trip.