Karatsu, located in Saga prefecture, has been flourishing as the entrance of Kara from the past. The "Karatsu-kunchi", passed along from 400 years before, is still prospered with many tourists, and makes them feel the history. Not only historical buildings such as the Karatsu castle and the Old Karatsu bank, but also the nature and food such as "the rainbow of Matsubara", Tanada, Squid, and Saga beef are famous.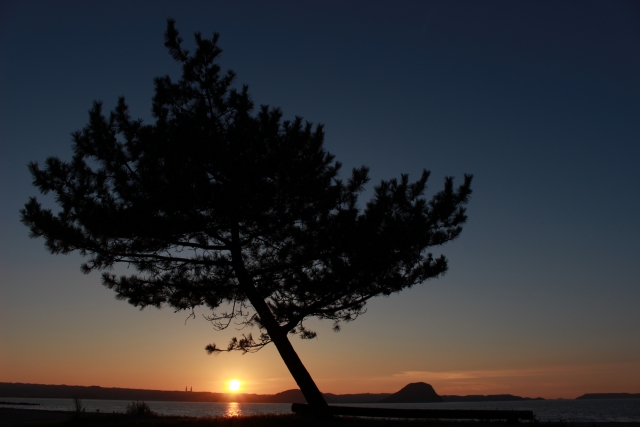 The Tanada of Hamanoura The Tanda in the Genkai-city and the area of Hamanoura is selected as the 100 best Tanadas in Japan. People can look down at the view of 283 rice fields making 11.5 hectares of Tanada from an observation platform. Especially when the sun falls during the seasons of rice planting, the light reflects on the field and shines all over the place.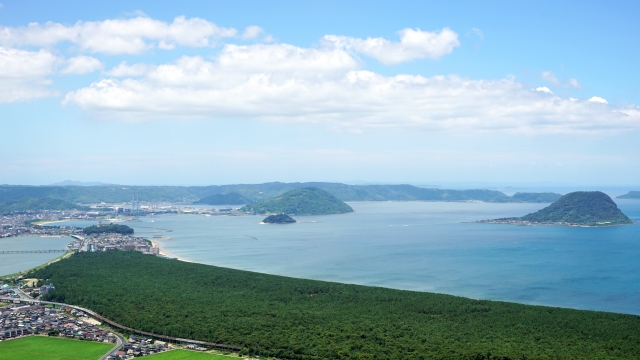 Karatsu Castle Karatsu castle is also called as the Maizuru castle. The name comes from the crane's head on top of the castle tower and the wings from the pine covered area at the left and right side of the castle. From the castle tower, you can see the pine covered area, which is the 3 largest in Japan. Also, in spring it is famous for cherry blossoms. Not only the view but also the building techniques are great points to see.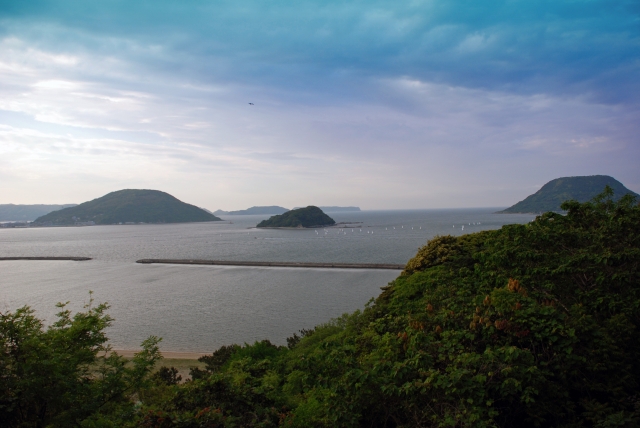 Rainbow of Matsubara Along the seashore of Karatsu Ocean, there is a pine covered area lasting about 5km which is called the rainbow of Karatsu and is also one of the three largest pine covered area in Japan. In the early 17th century, it was built to protect the wind from the ocean. Also, it is famous for having seven mysteries. When Hideyoshi Toyotomi walked through the pines, he shouted because the cicadas were chirping too loud; however, after that they stopped chirping. Also, there is a well of natural water near the ocean.